If you've ever tried virtual reality technology (and no, now we're not talking about handicrafts like Google Cardboard), then for sure you understand that with unaccustomed use of virtual space, you can experience some discomfort. Some people with a weak vestibular apparatus may even fall prey to so-called motion sickness, when they are crawling better than on a ship during a storm. But there are brave people in the world, ready to spend dozens of hourswithout a break inside the VR-worlds. One such daredevil was Australian Jack McNee, who even managed to establish a new world record.
Previous record of a continuous stay in virtual reality belonged to journalist Georgy Barrat, who spent 11 hours in a row in the VR-application. But the hero of our material decided not to waste time and spend more days. For the experiment, the graphic program Tilt Brush and the HTC Vive headset were chosen . During the many hours of testing Jack was entertaining himself by drawing characters from various cartoons and films, for example, the characters of the series "The Simpsons", Pikachu from the game Pokémon and even a ball named Wilson from the remarkable film "The Outcast" with Tom Hanks.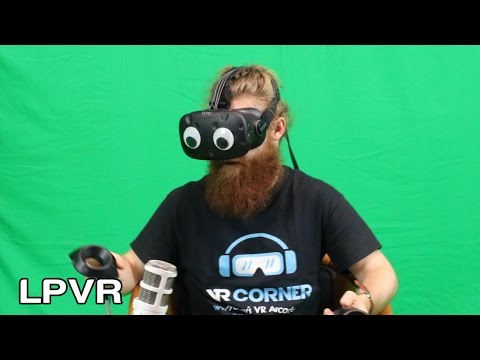 The process of establishing a new world record was broadcast in real time. To somehow entertain the audience, Jack McNee played with them in different games, where you need to draw. Among them were Hangman and Pictionary. The rules allowed Jack to make a few short breaks from drawing and communicating with the audience to eat from the hands of the assistants, while not removing the helmet from the head. He was not allowed to sleep during the experiment. As a result, the hero of our material spent 36 hours 2 minutes and 16 seconds in virtual reality, which became an absolute world record for today. But this marathon also had a practical side: the donations collected during the stream were transferred to one of the American children's charities. So Jack not only checked his body for VR-stability, but also helped sick children.